Hand plane conversion set
When you plane – you need trimetall®
We are competent turnblade specialists with decades of experience. Our long list of patents is proof of this.
Our Trimetall turnblades comprise three parts: The centrepiece consists of soft steel that can be easily profiled. However, both cutting edges consist of quality hardened HSS-M42 material. Moreover, the blades have a mirror polish-ground cutting edge and a polished counter-ground cutting edge, which provide a significantly better planing results and longer life.
Affordable prices are not the only thing that matters with turnblades. Sharpness, clean planing results, and service life are essential. Thus, leading global manufacturers equip their planing machines primarily with our Trimetall turnblades. Likewise, all reputable specialised retailers carry our high-quality products in their assortment. Check out our Trimetall quality for yourself.
The current
BARKE catalogue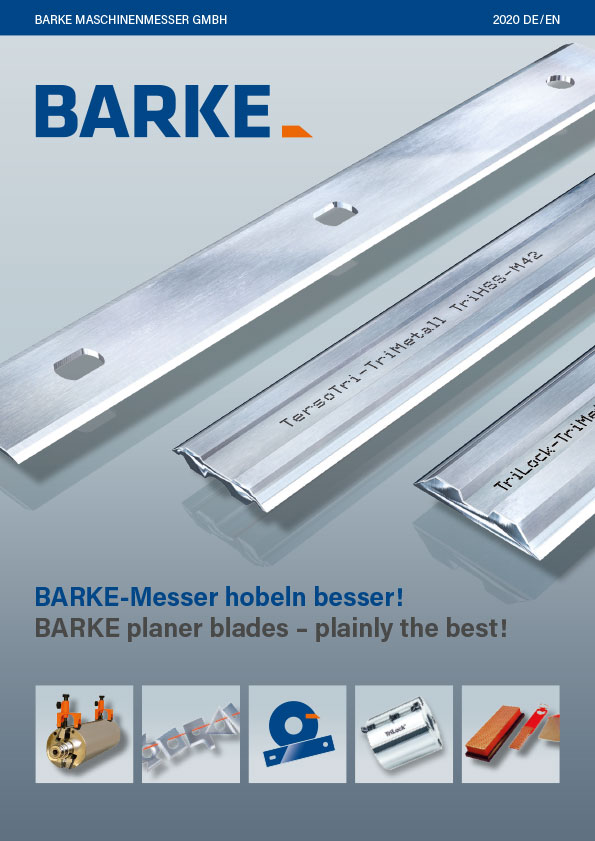 You can request our current product catalogue here or download as a PDF (9.1 MB).